BXT One Hot Twayna heads to the paddock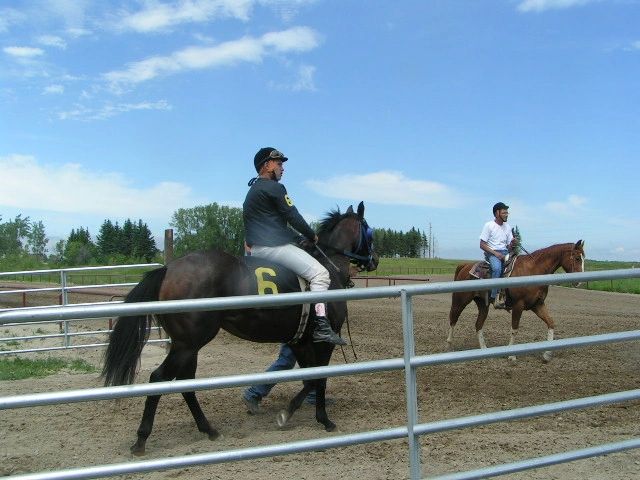 BXT Show Goes It makes her race debut.
BXT Jazzin Rhythm prepares for her first out of the year at Belcourt ND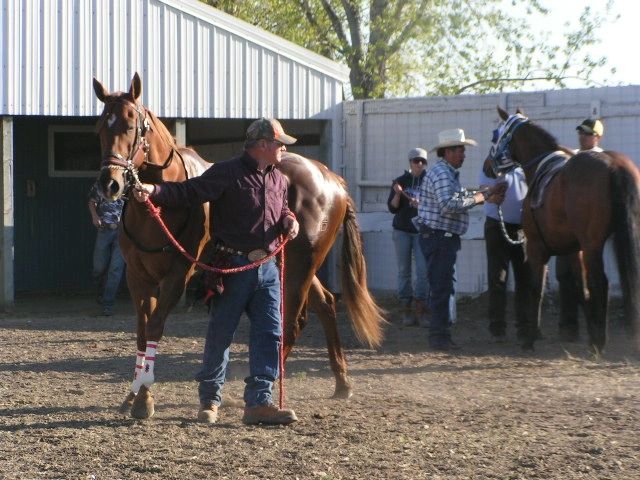 BXT Hawky Tonk Girl in the paddock just prior to her win at Miles City MT
BXT Jailbird Jazz in post parade for the Bucking Horse Sale Derby Consolation at Miles City, MT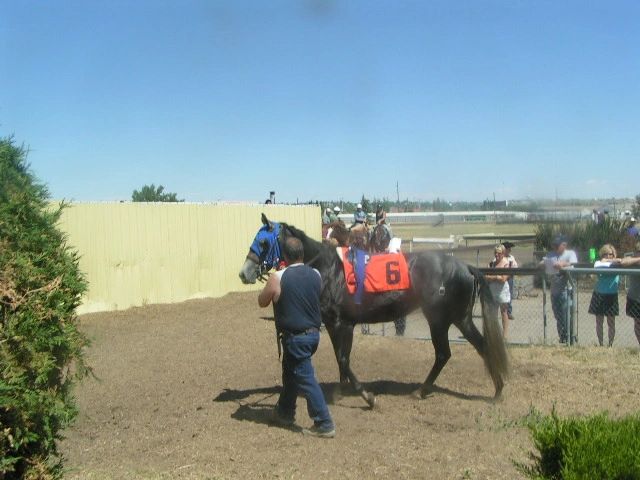 BXT One Hot Twayna in saddling paddock at Belcourt, ND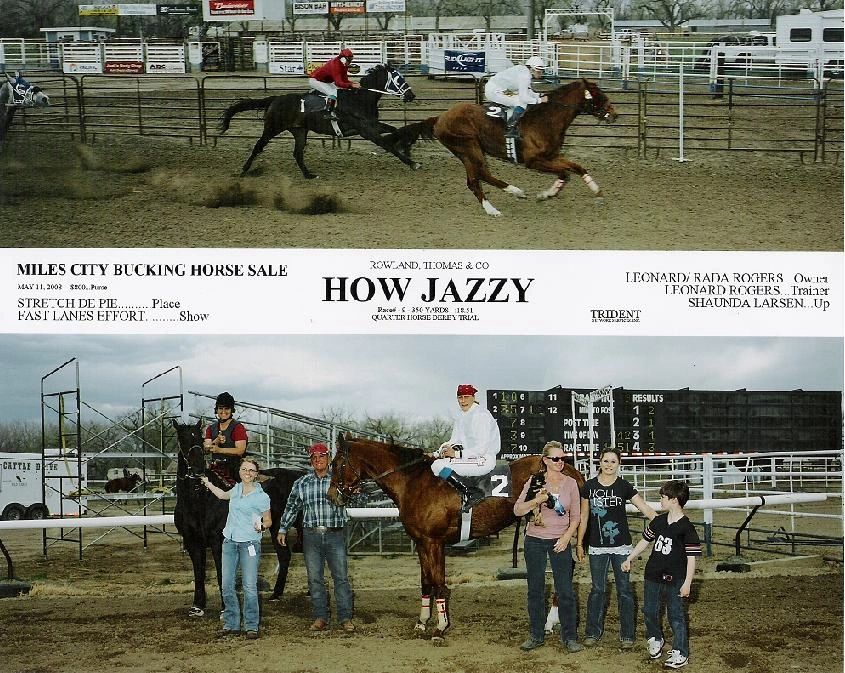 Yep, you guessed it right - this filly is the one WRONGLY accused of fouling- her opponent and she was set down after this trial heat. They had to cheat to defeat her. She was denied the opportunity to win both the Futurity AND the Derby at the Bucking Horse Sale. She would have become the first horse ever to do so.
Fondly known as "PeeEye", this wonderful "Paint That Ain't (PTA) earned the title of 2006 National Honor Roll Champion Solid Paint. He tragically suffered a broken leg and was put to rest before we ever even knew he had earned such a prestigious award. Thank you PeeEye - you gave us the confidence to know that even small guys can finish big
What an amazing filly! She ran with wings and a heart as big as Montana! She is now to be the momma of a Midnight Corona. We can't wait!
This mare ran second to World Champion Panther Mountain as a 2 year old!
What an amazing streak - we won the Bucking Horse Sale Futurity THREE YEARS IN A ROW! God has definitely blessed us!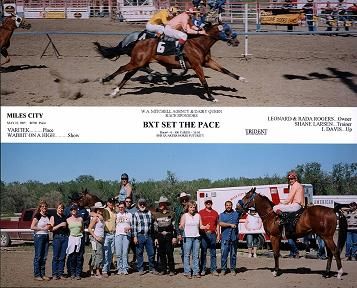 We will never forget you our pretty Rip.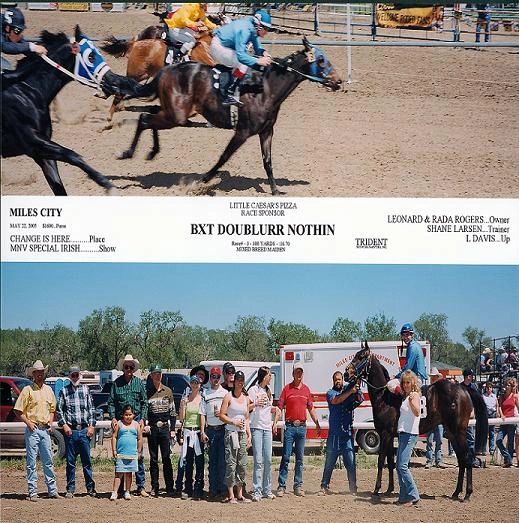 Team roping has become Dub's new occupation
Cazowboy is currently an amazing heading horse - current owners just turned down $30,000 for this beautiful gelding.
BXT Bon Voyage aka "Lori Darlin"
Eventual Stakes Producer!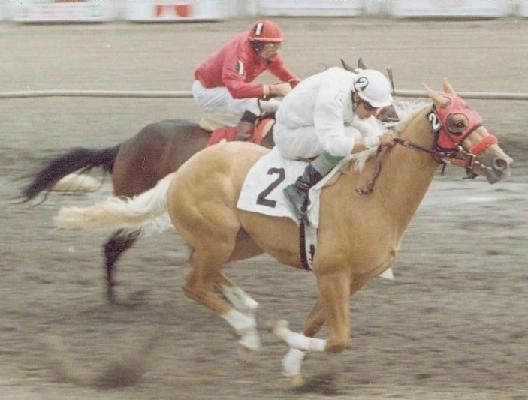 We called BXT Bring It On "Oly Gold" - he is gorgeous and fast too
This is kinda fun - Click on Pic below to Solve the Jigsaw Puzzle - the horse is Simi Tango, bred and raised by Box T Ranch. . .